Post by HONDAM on Oct 3, 2015 17:03:45 GMT -5
While out at the NMEA Expo learned about a lot of new products and some existing products that could enhance our time out on the water. How many of us have listened to games on the radio while out fishing? What if we you didnt have to just listen and could watch the game? With the increasing affordability of Marine LED monitors this is becoming more of a reality.
Here is an example of a TV we installed to act as a second screen for the Garmin we installed at the helm that could also be used to watch TV
There are 2 ways to receive the signal 1. Free over the air broadcasting 2. SatTV
The over the air broadcasting is the most affordable option but is limited by the range of the TV stations broadcasting range. Most marine antennas have built in boosters to help extend this range but it there is no signal then there is nothing that can be done about it.
This an example of a marine TV antenna, it is waterproof, will withstand the bouncing and vibrations on boats, and runs off 12V. With an adapter it can also supply an AM/FM signal to your stereo. Depending on the model these usually run from $100 to $150 which means you could have a whole package TV and all for under $500.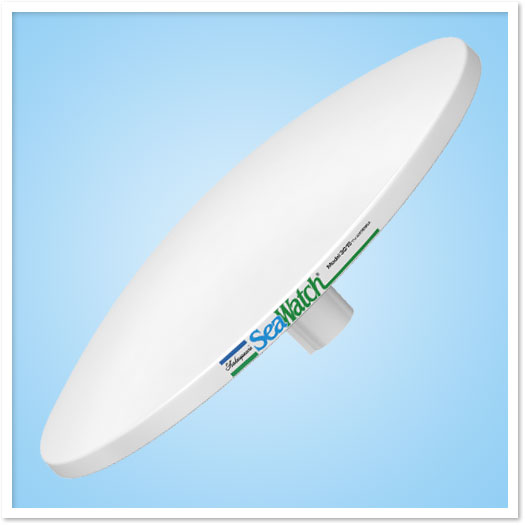 SatTV is also more affordable then it ever has been, while still pricey it is now a viable option. It can receive hundreds of channels with crystal clear HD anywhere in north america. When choosing a provider Dish Network is the preferred option. Dish Network broadcasts all of its channels SD and HD from one satellite, DirectTV uses a combination of 3 satellite so while SD you can use an entry level SatTV antenna, the HD requires a much more expensive antenna. Also if you have Satellite at home already, all you need to do is the call them up and have them activate the receiver which helps reduce the cost having a bundle.
This is an example of an marine SatTV antenna, its only 12.5" in diameter and much smaller then most radome so it will fit on a lot of different boats. There is a mini satallite dish inside that is attached to a small computer and when you turn it on the computer moves the satellite around until it locates the right satelitte. It also has sensors that compensates for the boats moving to keep locked on the satellite. This antennas will do dish sd and hd and direct tv sd start out about $2000 and that more expensive option for the Direct TV HD is about $9000.